Following on from the recent blog post about what the Cherubs Collection is all about, I thought is was a good idea to keep you in the loop about Callums most recent charity project.
As you know we exhibit at yarn shows up and down the country and this year is no exception - we are confirmed to exhibit at quite a few already but one in particular has us very excited! The fabulous Ingrid Wagner from Wool @j13 approached me about a special event she had planned for the show.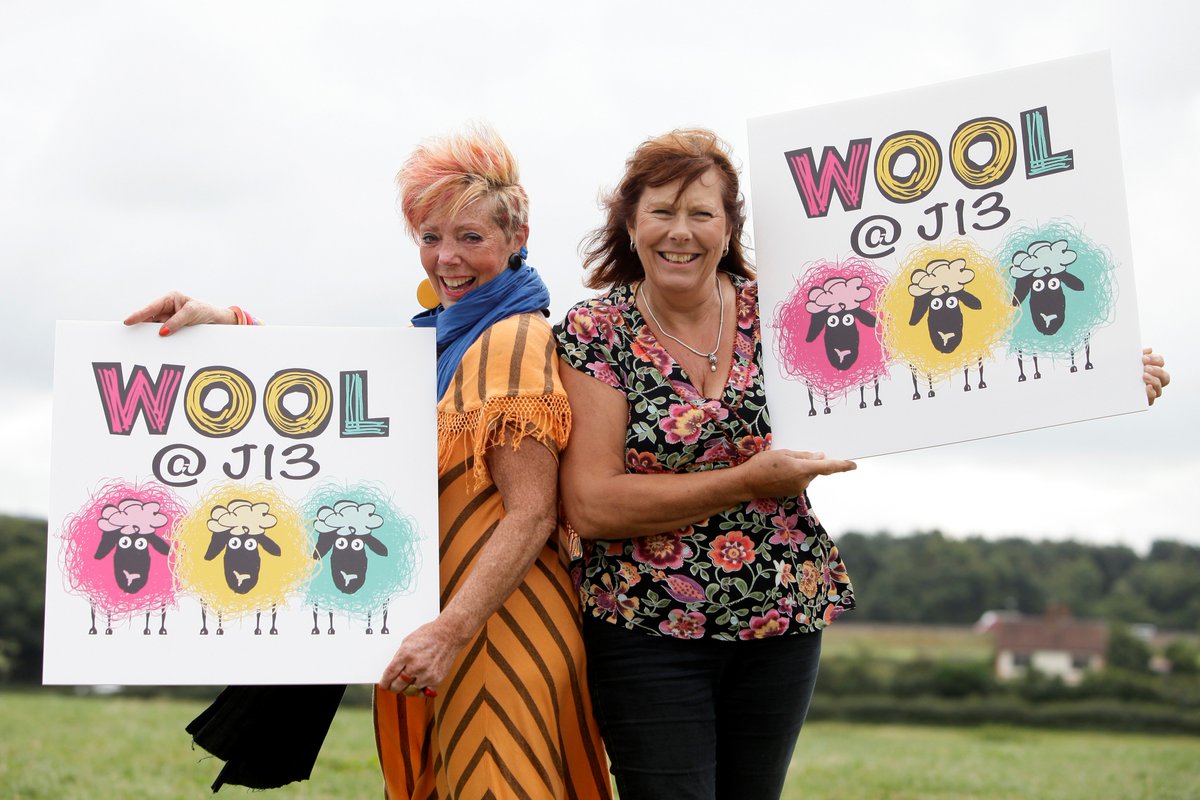 I first met Ingrid at Yarndale 2016 when she approached me on our stand and asked if we would like to exhibit at a new yarn show she was organising for the coming year, Ingrid is nothing short of amazing! she is extremely charismatic and her excitement is infectious, so it didn't take long for her to convince us that we just had to had to exhibit at Wool @J13, and let me tell you we were not disappointed! The show was amazing, full of fun and the atmosphere was very festival like with street vendors selling stunning food, live singers and a fun jolly family based enthusiasm. We throughly enjoyed the show and knew we would be back to exhibit the following year as we knew Ingrid would make the next year even ore fabulous.
During a chat with Ingrid following the success of the previous show we happened to get chatting about Callum, I explained that when Callum was first diagnosed we truly felt like our world had come to a screeching halt and that it took us a long time to adjust and come to terms with what living with chronic lifelong illnesses means. I mentioned the fantastic help we received from CLDF and how we now do all we can to support them as and when we can.
Ingrid then suggested that Wool @J13 support CLDF as part of their charity contribution at the show! I was so blown away that she would do that for us, and since then she was worked hard to incorporate the charity into the show.
One of the projects included in the weekend long event is a sock parade! ... yep a fashion show for the humble sock!
Ingrid plans to showcase exhibitors yarn in the form of a sock fashion parade, so we were challenged to dye some yarn to make some funky socks, send our sample yarn and socks to Ingrid and she would do the rest, so yes you guessed it Callum took this as a challenge to create some special "CLDF" yarn. I mean what better way to raise awareness for CLDF than in custom dyed funky socks.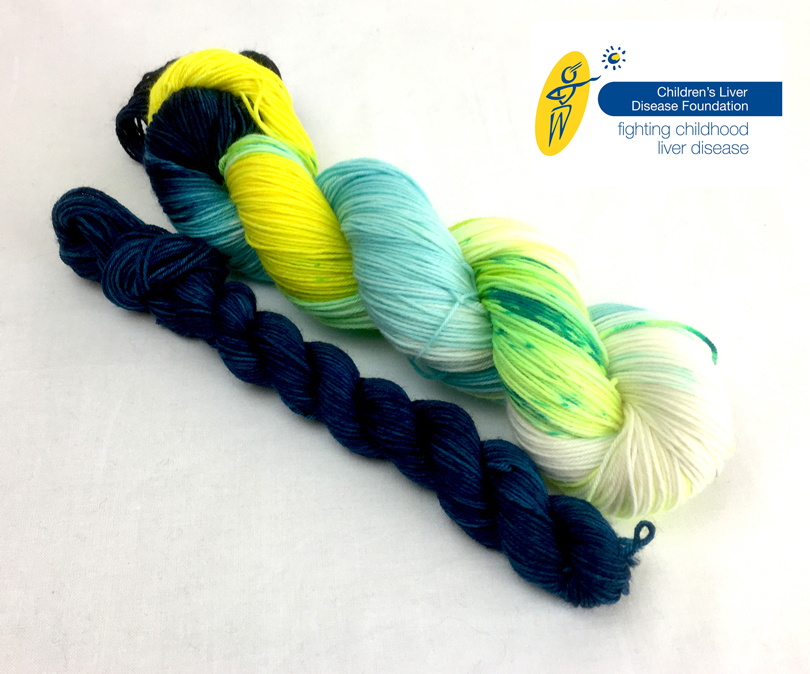 He set to work picking his colours, chatting to me about how much yarn we needed to knit socks, he was in his element. He decided to create a variegated skein with a co-ordinating semi solid for the heel and cuff.
I have to say his yarn turned out amazing, I absolutely loved how he chose to not only use the main colours of the CLDF logo, but also, he speckled in the middle of the skein to "make them funky" he said. So as soon as the yarn was dry I packaged it up and sent it to our fabulous friend Ginnie aka "the sock lady" to create a special pair of Callum socks. (Ginnie is one of the speediest sock knitters I know, not to mention designs beautiful patterns for said socks)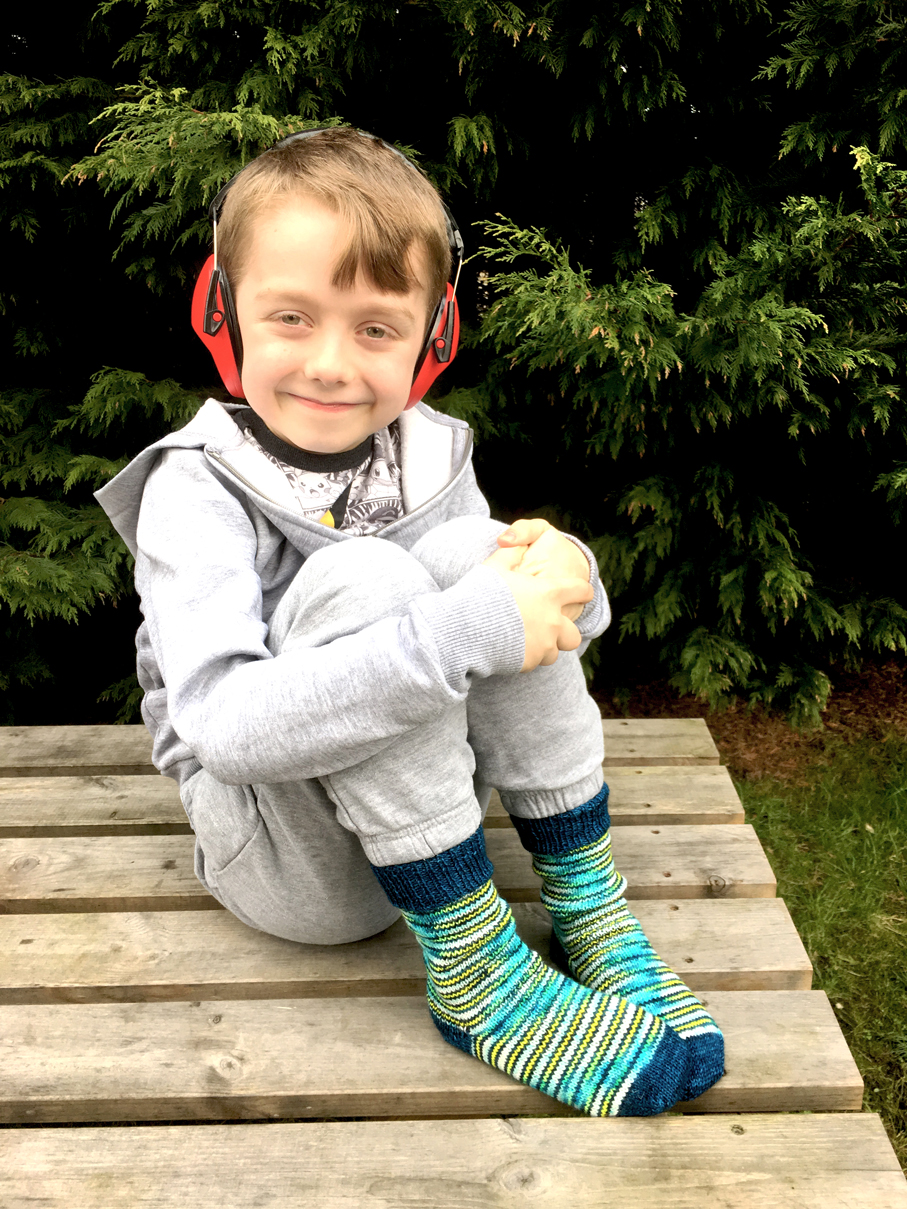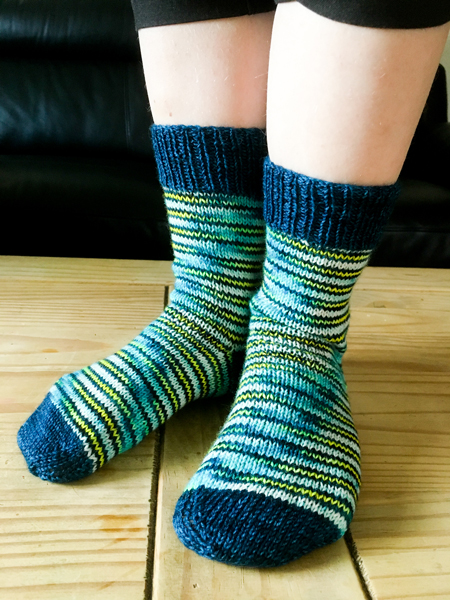 But Callum being Callum he decided to take his socks a step further - he asked me if my friend could make me a pair too so we could match... it was like a lightbulb moment! We could indeed make "Mummy and Me" packs to sell at the show and we could donate the money to CLDF.... so there you have it, from the mouth of babes the idea was born!
'Mummy and Me' kits are now available on the website, included in each kit is 1 x 100g skein of main CLDF, a matching 50g skein, plus another 50g skein of co-ordinating semi solid. There is also a pattern included to make an adult and childs sized pair of socks.
We plan to promote these kits before the show and indeed long after - we may even decide to branch out the colours and offer further kits down the line but for now the CLDF colourway stands proud to promote awareness about an amazing charity that has seen us through a pretty rough time and continues to support families and children effected with life long liver disease.